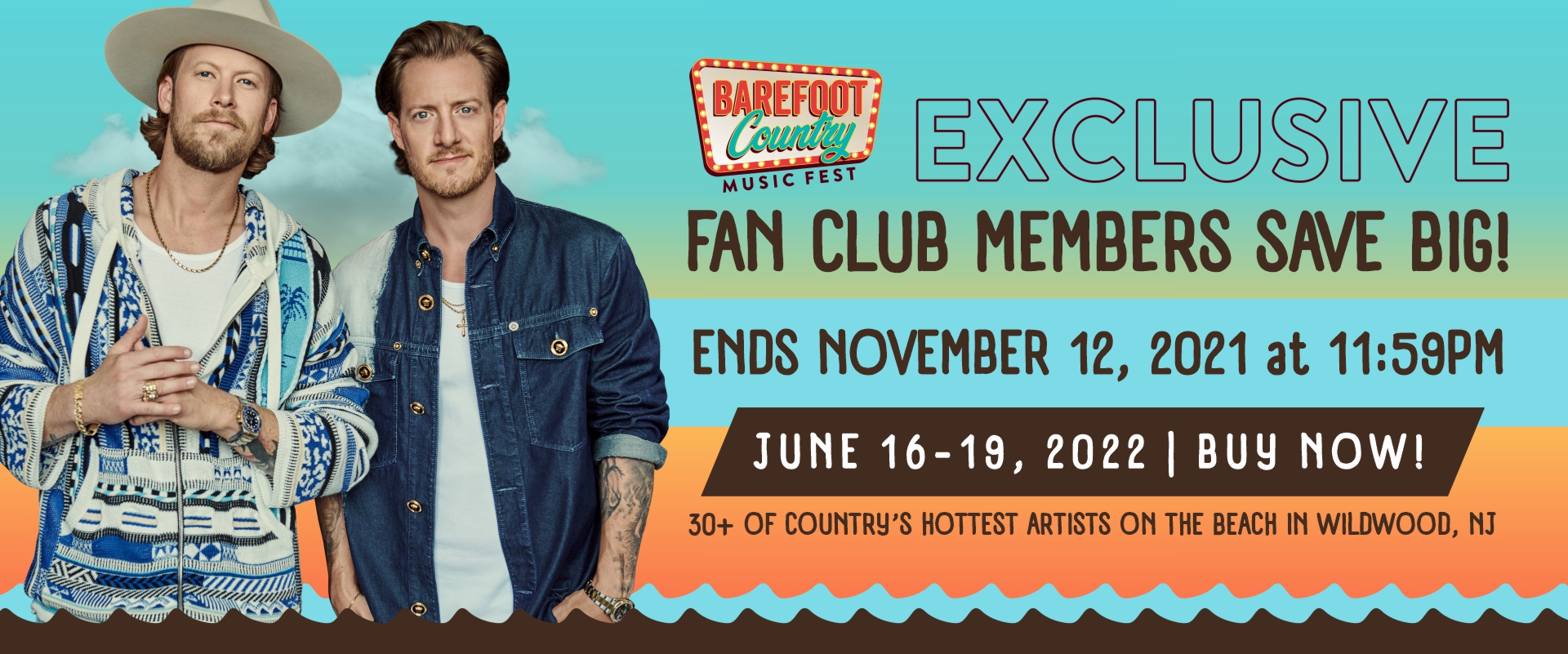 INFO ABOUT FGL's I Love My Country Tour 2021
For all current ticket holders of Florida Georgia Line's I Love My Country Tour 2021, refunds will be issued to the original method of payment used at time of purchase. No action is required to obtain a refund.

FGL TO HEADLINE 2022 BAREFOOT COUNTRY MUSIC FEST IN WILDWOOD, NJ
Lifers have an exclusive opportunity to get discounted tickets for the festival starting now! Active Lifers can obtain their discount code BELOW when logged-in as a subscriber to the FGL LIFERS WEBSITE.
If you are not currently a member of FGL LIFERS, check out the 2021/22 packages and come join us in New Jersey!